"Polyclinic № 5" CJSC
View on map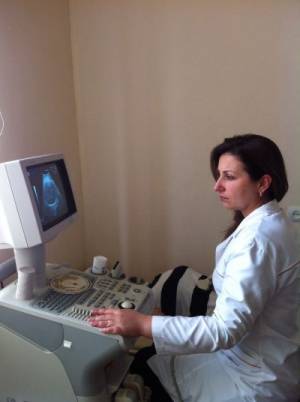 Adults polyclinic is situated in two-storey typical building, and children's department is in one-storey building. Dispensary, therapeutic, pediatric and school, laboratory-instrumental services function in the organizations. The following cabinets serve the population - dermatovenerologic, oncological, endocrinological, infectious, therapeutic, statistic, pediatric, school and teenagers.
Besides clinical and biochemical laboratories, cabinets for ECG, X-ray physiotherapy, ultrasound examination, stomatology, ophthalmology, ENT, surgery, neurology, obstetrician-gynecology, immunization, cardiology, logopedics, disinfection, as well as committee's study for medical consultation.
Medical service of the population of Nork-Marash is accomplished by 5 local therapeutists (4 of them have passed one-year courses about family medicine), 4 local pediatrists ( 3 of them have passed one-year courses about family medicine), neurologist, ENT specialist, ophthalmologist, cardiologist, oncologist, dermatovenerologist, surgeon, infectionist, endocrinologist, obstetrician-gynecologist. All the mentioned specialists have proper qualification.
Laboratory-instrumental examinations are done in biochemical and clinical laboratories, in the cabinets for fluorography, electrocardiography, physiotherapeuty and sonography. All the necessary examinations, which can't be done in the organization, are accomplished in other medical organizations on a contractual basis.
Director: Hakobyan Levon
Address: Nork-Marash, G. Hovsepyan 8
(for adults) and G. Hovsepyan 8a (for children)
Tel.: (010) 65-16-00