A Fabulous City in Yerevan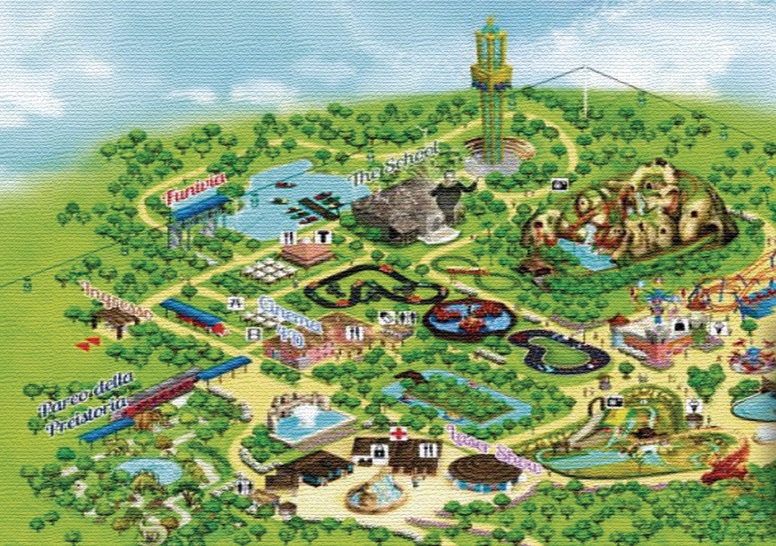 Shengavit administrative district
Project Description.
Based on the master plan of Yerevan, in the framework of this project it is envisaged to establish a theme park of citywide significance which will become a favorite site for both citizens of Yerevan and tourists. The complex will consist of the following functional zones:
• An exhibition fair street
• Leisure area
• Area for children's pastime
• Recreation zone
• Waterworld
• "Fairy Castle"area
This theme park of citywide significance will include a number of entertainment and study projects. It will host a modern fun fair for both kids and adults. State-of-the-art computer and laser technologies will be used. The leisure area of the park will be used for open-air concerts and shows as well as for meeting with celebrities. Water rides for kids and adults will be constructed in the vicinity of the Hrazdan river.
A castle will be built in the Medieval style with four towers which will host various entertainment events.
The park will have several entrances from Tsereteli and Bagratunyants streets as well as from the side of Yerevan Lake.
Technical Data. The territory is located in the southern part of Yerevan Lake (Administrative district Shengavit) with an area of 26.0 ha.
Project Deadlines. Construction duration: around 3 years.
Project Costs. Construction costs: around 14 bln AMD.
Investment Type and Fundamental Terms. The project is envisaged to be carried out by involving private investments. In case of private investments Yerevan Municipality will assist the investor in providing information to the latter regarding legal status of the land as well as in acquisition of documentation required for the project implementation. Yerevan Municipality will also consider possibilities and terms of verification of privileged status of fees for land use. Yerevan Municipality will also assist in designing an implementation program and process structuring.
Present State. The concept paper designed by Yerevanproject CJSC is available.