A Multifunctional Sports, Health and Recreation Complex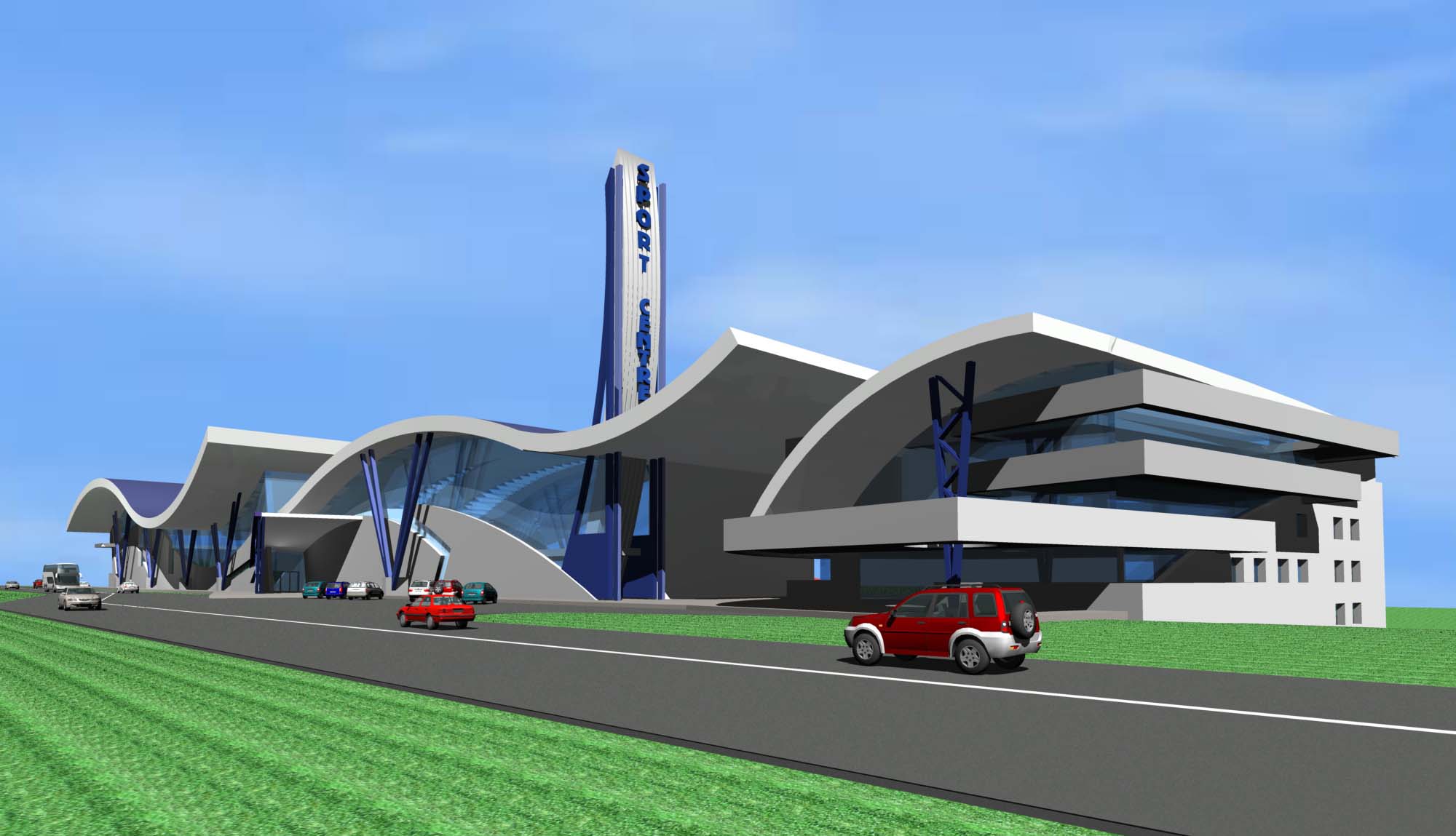 Leningradyan st., Tsitsernakaberd highway
Project Description. The goal of this project is to establish a multifunctional sports, health and recreation complex in Yerevan, which will comply with international standards. It will contribute to formation of healthy lifestyle as well as development of amateur and professional sport. The new center will have various sports halls, it will be equipped with relevant sporting equipment and furniture, with all the conditions required for active recreation, as well as with infrastructures required for leisure and recreation beyond sports hall.
It is also envisaged to build a hotel in the area of the complex which will enable representatives of various sport to organize sports events.
The sports complex will have:
- A rink
- A climbing wall
- A fitness hall
- A sauna
- A swimming pool
- Squash
- A table tennis hall
- A dancing room
- Sportsplatforms
- Courts for basketball, volleyball and tennis
Technical Data. The complex is envisaged to be built at the intersection of Leningradyan street, Tsitsernakaberd highway and the newly constructed expressway. The area covers 3.16 ha including the roads, and 2.7ha roads not included.
A sports and recreation comlex with a universal hall and swimming pool:6200 square meters, a 5-storey hotel: 3000 square meter, 3,6 mln, indoor rink:6000 square meters, outdoor courts for basketball, volleyball and tennis:1620 square meters.
Project Deadline. Construction duration: around 3 years.
Project Costs. Construction work will cost around 12 bln AMD.
Investment Type and Fundamental Terms. The project is envisaged to be carried out by involving private investments. In case of private investments Yerevan Municipality will assist the investor in providing information to the latter regarding legal status of the land as well as in acquisition of documentation required for the project implementation. Yerevan Municipality will also consider possibilities and terms of verification of privileged status of fees for land use.
Current State. Not constructed