Adventurous recreational-sports investment project in Hrazdan gorge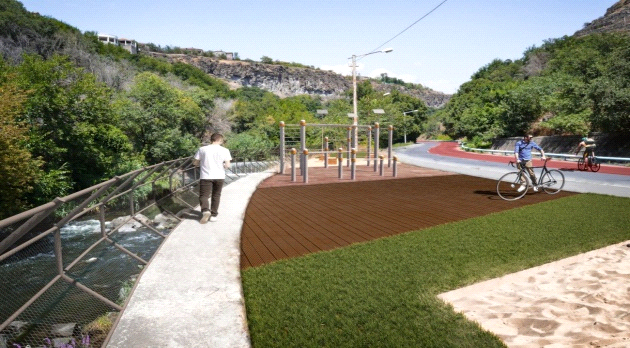 Project Description. The aim of the project is to establish an adventurous tourism center in the gorge of the Hrazdan River, where active leisure for capital's population and guests will be organized. The project aims to organize appropriate conditions for extreme rowing, shooting, archery, mountain climbing and will promote healthy lifestyle in the capital. The project aims to establish one of the advanced branches of adventurous tourism- Zip-Line. It will suggest new and interesting way of flying in all weather conditions.
The recreational zone is planned to be built along the road. The project aims to raise interest among all age groups.
The project will include:
- 1-1.5 km river channel over the Hrazdan River with obstacles for extreme rowing, for which examination of riverbed, cleaning works, acceleration of water stream, reinforcement of banks, installation of water filters, construction of artificial obstacles and eling, installation of branches along the river bank is needed,
- Mountain climbing route,
- Rifle range,
- Archery range,
- Outdoor sports ground furnished with training equipment,
- Zip-line,
-Rental pavilions for sports logical games and equipment,
-Camping, cottage style hotels on the trees,
-Landscaping of the total area, decoration and installation of lightening system.
Technical Data. The estimated length of the recreational layer is 1.5 km.
Project Deadlines. Project implementation deadline is 3 years.
Project Cost. The total cost of the project is approximately USD 0.6 million. It is possible to split the implementation of the project into phases. The first stage envisages the construction of recreational-sports part.
Investment Type and Fundamental Terms. Community-privet investment
Present Data. Construction sketch-design is available.