Construction of an Underground Multifunctional Complex and Parking in the Russian Square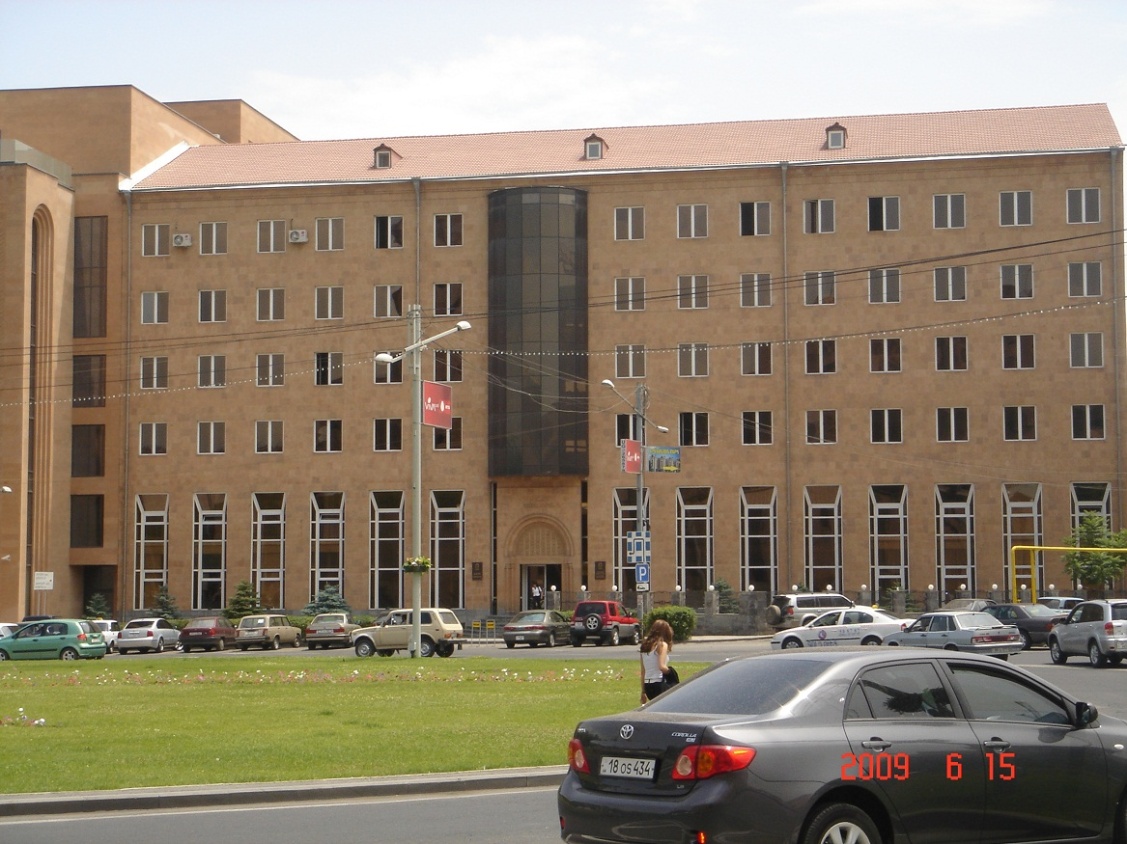 Administrative district Kentron
Project Description. This project proposes to construct a transportation junction on Grigor Lusavorich street and to establish an underground multifunctional complex and parking lot in the area of Russia Square in Yerevan. In the vicinity of the proposed draft area is the administrative building of Yerevan Municipality, "Yerevan Plaza" Business Center, Gladzor University, "Yerevan Ararat Brandy-Wine-Vodka Factory", "Moscow House" multifunction business center, the buildings of French and Italian Embassies.
The project envisages to build a three-storey underground complex which may accommodate the following:
- On the upper underground floor: trade and service units, underground crossing for pedestrians which is extremely necessary for this sophisticated and rather spacious transportation segment,
- On the underground 2nd and 3rd floors: a parking lot for up to 450 cars including both official and civilian.
During planning the possibility of constructing a transportion junction on different levels on Grigor Lusavorich street– at the intersection of Grigor Lusavorich, Italy and Beirut streets -will be discussed.
Technical Data. The total area of the land of the square and the intersection is 11.000 square meters.
Number of floors: 3.
Surface per floor: 4400 square meters.
Total surface:4400 x 3 = 13200 square meters.
Project Deadline. By 2020
Project Costs. Construction costs are around 8bln AMD
Investment Type and Fundamental Terms. Community-private cooperation
The possibility of granting the area for use free of charge within relevant deadline will be discussed, as well as possibilities and terms of verification of privileged status of fees for land use, and options of community participation.
Present State. Draft solutions prepared by Yerevanproject CJSC are available. A geological study of the area is required.