Construction of an Underground Multifunctional Complex and Parking in the Shahumyan Square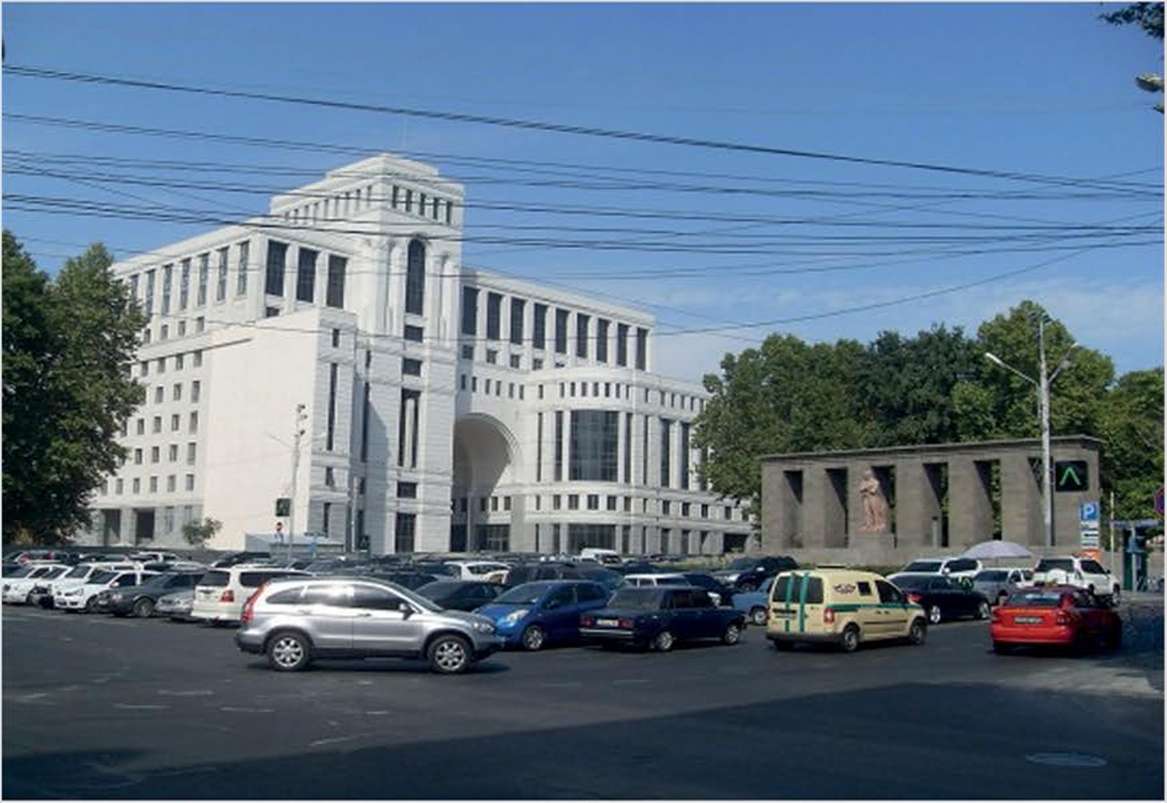 Administrative district Kentron
Project Description. This project proposes to construct an underground multifunctional complex and a parking lot in the Shahumyan Square. In the vicinity of the proposed draft area are the buildings and constructions of the newly constructed government office complex, Central Bank of RA, General Prosecutor's Office in Armenia.
It is envisaged to construct a pedestrian crossing on the 1st underground floor, a mall and service units, coffee shops and so on, and a parking lot on the 2nd and 3rd floors.
Technical Data. Number of floors: 3.
Draft surface per floor: 3150square meters.
Total surface: 3150m2 x 3 floors = 9450square meters.
Layout size: 60.5x52 meters.
The adjacent Khorenatsi street, which is intense in underground engineering networks,is not included in the planning and estimates. In case of its incoporation the costs will increase by 1 bln AMD.
Two slideways are envisaged for the parking entrance and exit parallel to V.Sargsyan street by maintaing the existing traffic width. The access width on every floor is envisaged to be 6.1 meters, for every parking space the width is 2.7 meters and the length is 5.5 meters. The total number of parking spaces is around 200.
Project Deadline. By 2020
Project Costs. Construction costs are around 5.5 bln AMD
Investment Type and Fundamental Terms. Community-private cooperation
The possibility of granting the area for use free of charge within relevant deadline will be discussed, as well as possibilities and terms of verification of privileged status of fees for land use, and options of community participation.
Present State. According to the findings of geological studies in areas adjacent to the Square 5-7 meters above land level the ground is rich with underground waters, therefore, it will be necessary to envisage special waterproofing and drainage means in the draft project.
A concept paper designed by Yerevanproject CJSC is available.