Construction of an underground trade and service complex and parking in the square adjacent to Yerevan railway station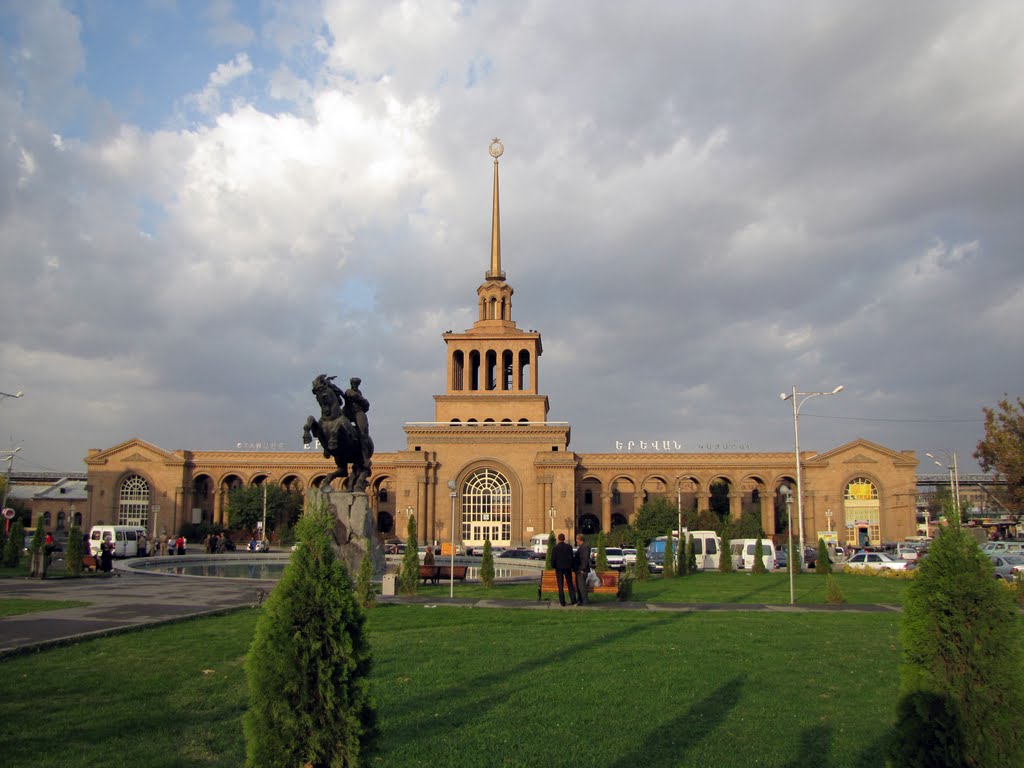 Administrative district Erebuni
Project Description. The project aims to create an underground urban area adjacent to Yerevan railway. It is proposed to construct a trade and service complex and a parking zone. An underground passage under Tigran Mets Avenue / continuation in Artsakh Avenue /, is envisaged, this is necessary for likewise large and complex transport sector.
Yerevan railway station building is situated in the central part of the proposed design area, right form it is the Railwaymen Palace of Culture and on the left side is the unfinished building of a hotel. During design works the construction of an overpass with different levels will be discussed.

Technical Data. Project area will be around 10800 sqaure meters /120x90m/. The number of floors /1 or 2 floors/ will be clarified after geological expertise.
Project Deadlines. Construction works duration is 3 years.
Project Cost. Construction cost for two floors is around USD 26 million.
Investment Types and Fundamental Terms. Community-Private Investment
Present Data. Samples of design solutions are available.