Construction of hotel complex in Hrazdan gorge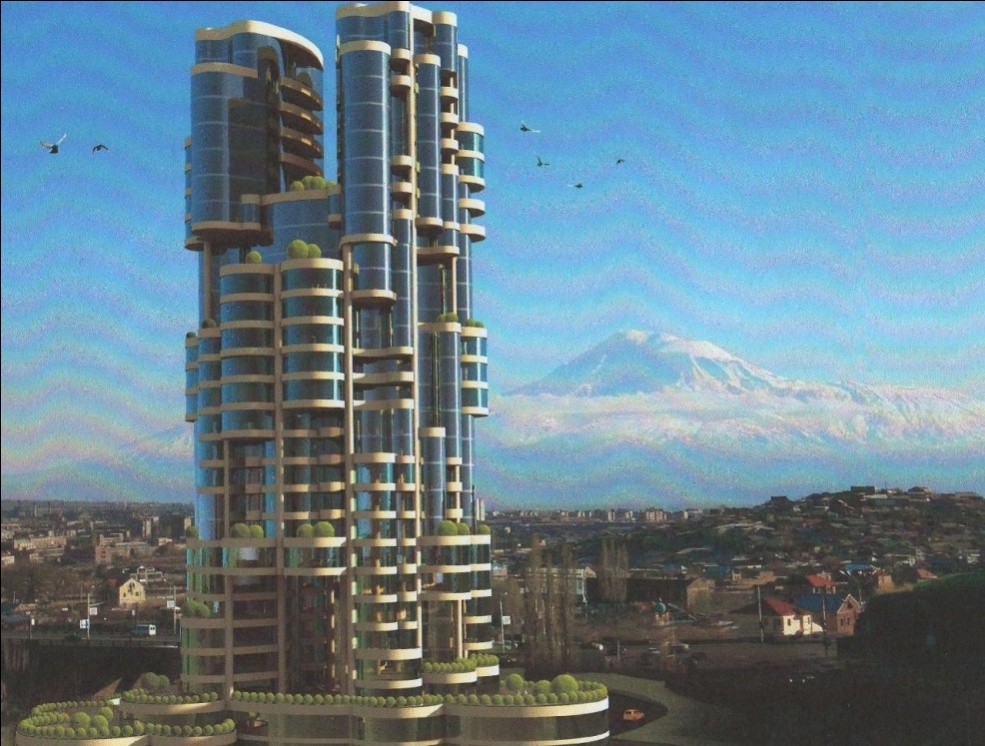 Administrative district Kentron
Project Description. The project aims to create a hotel complex and business center with unique solutions in Hrazdan Gorg. It will consist of offices, more than 200 comfortable rooms, restaurants, café, bar, swimming pools, multipurpose hall, underground and ground parking. Due to the large stained glass it will be possible to observe panorama of Yerevan from all parts of the complex. Tourism and transport infrastructures are developed in the area adjacent to the complex. The planned area for construction is convenient for organizing public services.
Technical Data. The land area: 9000 square meters, hotel part: 21.355 square meters, office areas: 1536 square meters. Parking area for 208 vehicles is envisaged with the surface of 11,188 square meters.

Hotel rooms number: 210
Floors: 17
Project Deadlines. Around 3 years.
Project Cost. Around USD 6 million.
Project Type and Fundamental Terms. The project will be implemented with the involvement of private investment. Yerevan municipality will assist the investors in providing information about the legal status of land acquisition documents necessary for project implementation. Yerevan Municipality will assist in the preparation and organization of the project activities.
Present Data. Conceptual design and sketches-design are available.