Overpass construction investment projects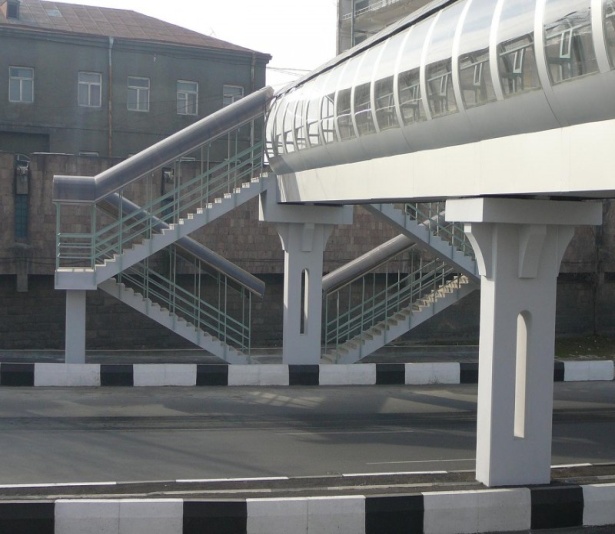 Project Description. The project aims to construct overpass passages in Yerevan, which will make the movement of the dwellers and guests of the capital more convenient, affordable and safe, and will promote the safety of the traffic. The program envisages installation of an elevator and this will make possible to use the overpass passage for the people with impaired mobility.
The overpass will be furnished with LED lightening system.
The issue of installing appropriate conditions for cyclists will also be discussed.
Technical data. The net width of span structure: 2.5 meters, the width of the stairways: 1.5 meters, overpass aperture opening: 5 meters.
Project Deadlines. Project deadline: 1 year
Project Cost. The cost of the one overpass passage will be around USD 150 thousand.
Investment Type and Fundamental Terms. The project is foreseen to be implemented within the framework of community-privet sector investment. Yerevan Municipality will provide the opportunity to place outdoor advertisement on the lateral facades by special installations and will compensate the installation local tax for granting permits and rental fees for granting the mentioned territories for relevant period of time taking into account the investment amount.
The investors will be proposed appropriate places to construct pedestrian overpasses.
Present Data. The conceptual design is available.