Reconstruction and modernization of the Victory Park area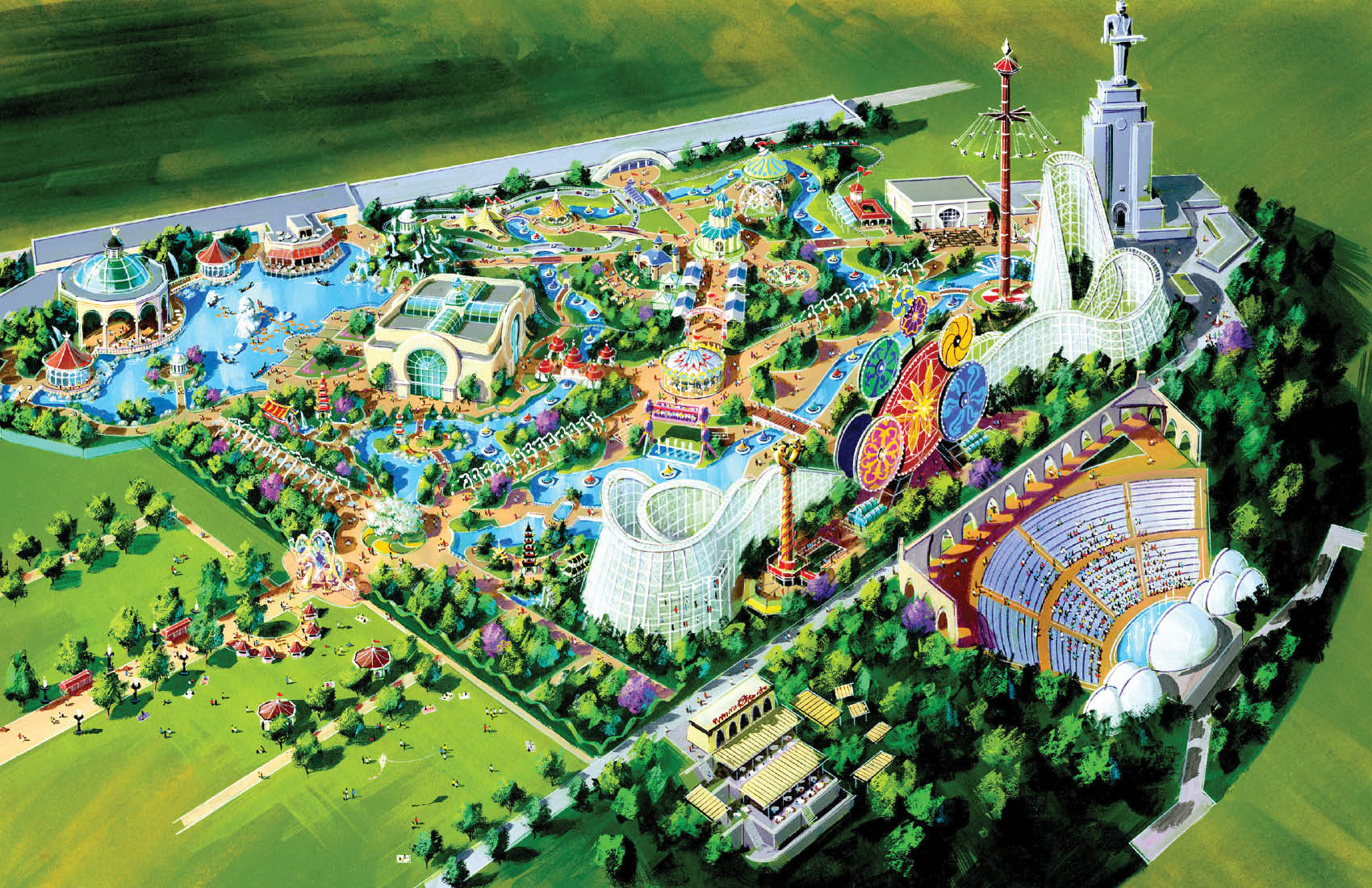 Kanaker-Zeytun administrative district
Project Description. The main goal of the project of reconstruction and modernization of the Victory Park area is to create a terrain which will comply with rich stylistic and thematic resolutions of the 21st century for both citizens of Yerevan and tourists including all age groups. It will blend all elements of leisure, recreation, and entertainment. In this project of reconstruction and modernization a special consideration will be given to components relating to the history, traditions and myths of Armenia.
The primary issue of the new Victory Park is to make it stylish by maintaining its major components. The project envisages to build the park's public and commercial zones. In the commercial zone an amphitheater, modern children's playground, amusements, magic garden and unique entertainment constructions will be built. The public zone envisages landscaping, modernization of parks and walkways. The park's infrustructures will be designed such that it will be possible to use in all seasons.
Some of the differentiating features of the Victory Park will be the application of interactive learning tendencies of the 21st century. As a result, all visitors of the park will be able to make use of information systems.
Technical Data. The Victory Park has an area of 270 thousand square meters.
Project Deadlines. Construction duration: around 3 years.
Project Costs. Construction costs: around 30 bln AMD.
Investment Type and Fundamental Terms. The project is envisaged to be carried out by involving private investments. In case of private investments Yerevan Municipality will assist the investor in providing information to the latter regarding legal status of the land as well as in acquisition of documentation required for the project implementation. Yerevan Municipality will also consider possibilities and terms of verification of privileged status of fees for land use.
Yerevan Municipality will also assist in designing an implementation program and process structuring.
Present State. The concept design (concept sketch) is available.