Reconstruction project in Ajapnyak administrative district of Yerevan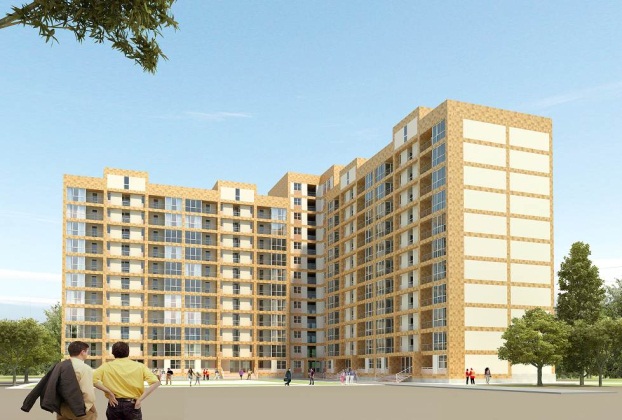 Administrative district Achapnyak
Project Description. The aim of the reconstruction project of the residential district surrounded by Halabyan, Estonakan, Shinararner and Abelian streets of Ajapnyak administrative district is to plan and use the area more effectively, taking into account the modern demands and needs of the citizens. The whole infrastructure, which should be designed, including buildings, roads, passages will be adapted for people with disabilities and for population groups with impaired mobility. During construction ramps, elevators of appropriate sizes, adapted bathrooms are planned.
Technical Data. Block area: 13.53 ha
The developed construction design project for the residential district envisages:
- 3-section residential building –5 unites,
-5-section residential building with angular solutions-16 unit,
-A school,
-A kindergarten,
-2-storey shopping center- 1 unite, as well as parking on underground floor, area of one floor: 1760 square meters,
-General recreational green zone /park/.
The residential building adjacent to the shopping center may be designed as a hotel.
Project Deadlines. Project duration: 5 years.
Project Cost. Land acquisition and construction cost: around USD 100 million.
Investment Type and Fundamental Terms. The Project is envisaged to be implemented within the framework of community-private sector corporation.
Present Data. Sketch -design prepared by "Yerevan Project" company is available.