Yerevan city tour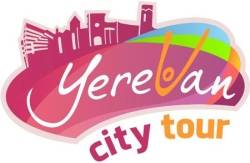 Yerevan Municipality has worked out a route program "Yerevan City tour" which is the only one in this region. The main objective of this program is to get acquainted the tourists and guest of the city with the historical and cultural monuments and cultural sights.

The start was given within the frames of the events provided in the approach to the 20th anniversary of Independence of the Republic of Armenia.

One will have a great opportunity by multilingual system to listen interesting comments about history, culture, architecture, nature, urban beauty and other cultural values of our warm and sunny city.

Yerevan City Tour is an official city tour of Yerevan, organized by Yerevan Municipality.

• Yerevan City Tour is a free and easy city tour that has 8 stops which cover many city attractions. All buses are equipped with audio-system with six (6) different languages to choose from and a friendly customer service officer who will assist you on the bus.
• The interval between buses is around 2 hours /can be changed due to traffic jam/
• The start and end stops is the France Square in Yerevan
• Tickets can be purchased in the bus at the first period
• All the stops have beautiful signs with Yerevan City Tour logo


• Yerevan City Tour ticket is valid 4 hours
• Children below seven (7) years old and disabled do not have to pay any fees
• A child below the age of twelve (12) years old must be accompanied by an adult


Working hours
-11:00-13:00
-15:00-17:00
-18:00-20:00
For more information about the official City tour of Yerevan please contact Unit of tourism development Programs of Yerevan Municipality.