"Children's polyclinic №9" CJSC
View on map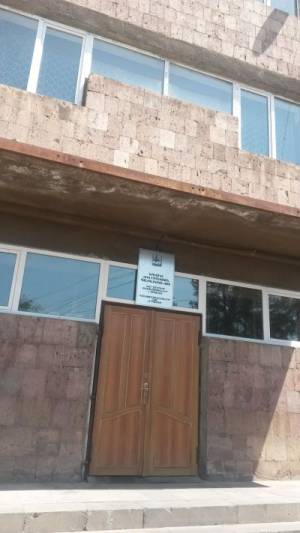 In 01.01.1987 the department of children's polyclinic Malatia moved to the former building of children's polyclinic №8, and children's polyclinic №9 was founded. In the new institution it was necessary to form medical rooms for children's qualified medical care.
The following medical rooms were formed: pediatrical, special, surgical, ophthalmological, neurological, heart-rheumatological, stomatological, cutaneous, oncological, endocrinological, diagnostic examination, ECG, ultrasound diagnostic, clinical laboratory, biochemical laboratory, reanimation treatment room, there are also services for physiotherapy, therapeutic physical training, massage, and speech therapist will help the children with speech defects to improve their speech.
In 2010 the medical institution was saturated with the newest equipments (equipments for USE, ECG).
Thanks to the qualified and retrained specialists, the organization guarantees children's qualified medical care.
Services provided according to the specialization (departments)
Local pediatrists:

-control over the healthy child's growth and development,
-means for preventing diseases, including the preventing vaccination,
-early disclosure of diseases, medical care to an ill child,
-constant control and reanimation treatment of the children under dispensary control.
Special specialists's services:

-medical control over a healthy child,
-consultation before attending a kindergarten, school,
-necessary control over an ill child,
-special medical care for people of call-up age,
-15 years old girls's special medical care.
Nurses and attached local pediatrists realize children's medical care and service.

The polyclinic gives medicine and necessary facilities to the children having the right for getting medicine with free and preferential terms.
Teenagers's medical care and service
Immune-preventive organization:
-reception, provision and organization of the realization process of vaccines,
- organization of children's vaccination process,
- providing safety of injections,
- epidemiological surveillance over children's manageable infectious diseases,
-population's awareness, propaganda
-children's referral to medical and social exanimation to recognize the disability since childhood.
Director: Ani Matevosyan
Address: Yerevan, Z. Andranik 2
Tel.: (010) 72-29-70