Tourism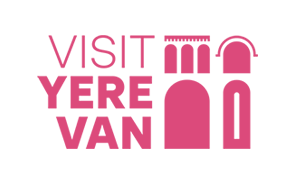 Yerevan is the capital of the Republic of Armenia and is the 12th capital of the historical Armenia. The capital of Armenia is also one of the most ancient cities of the world. There are numerous museums, monuments, churches in Yerevan which evidence the high spiritual, cultural and scientific status of the city. Due to rich historic and cultural heritage, unique architecture, developing urban infrastructure and the hospitality so characteristic of Armenians, Yerevan attracts more and more tourists expanding the geography of tourism market and strengthening its positions on the map of best touristic directions.
In 2021, the official tourism platform of the city of Yerevan www.visityerevan.am was created and developed, which consists of a website and a mobile application. On this platform you can find tourist attractions of Yerevan, including museums, galleries, theaters, cinemas, churches, parks, monuments, hotels, shopping centers, restaurants, sports complexes, as well as everything about events and entertainment in Yerevan.
On the website you can find "Must Visit" places and all information for making your stay in Yerevan more comfortable.
You can find everything about "Yerevan City Tour" and "Yerevan Tourist Information Center".
Feel free to download application for Android and Apple.
Tourism development programs and marketing policy in the capital are worked out and realized by Yerevan Municipality tourism unit. In this context and with the aim of city tourism development the unit actively cooperates with various tourism companies, agencies, NGOs and all interested parties.
Yerevan Municipality tourism unit also coordinates the activity of the official city touristic route "Yerevan City Tour". In lively areas and places of tourist interest tourist information support desks are being installed.
Yerevan Municipality works out and fulfills the targeted marketing policy to present Yerevan as an attractive touristic destination at the regional and international tourist markets. This policy includes branding of the city, participation in specialized expos, cooperation with partner and sister cities, as well as presentation of the city sites via mass media and social networking.
Yerevan Municipality tourism unit