"Polyclinic № 4" CJSC
View on map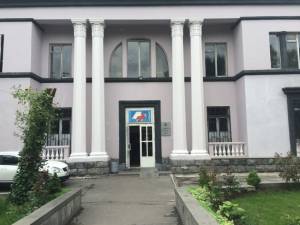 It was established in 19.10.1939, it serves 30000 citizens. The best specialists work in the polyclinic including three candidates of science.
The following services function: general medical practice, neuropathological, urological, cardiological, general surgery, endocrinological, ophthalmologic, oncological, obstetrican-gynecological, infectious diseases room, ENT, dermatoveneral.
The inhabitants are also provided with qualitative medical aid in the following services: stomatological, laboratory-diagnostics, functional-diagnostics, X-ray diagnostics, physiotherapy room, as well as there are specific for our country professional rooms for homoeopathy, iridodiagnostic etc.
Director: Vardan Hovhannisyan
Address: Moskovyan 13
Tel.: (010) 58-03-95