"Polyclinic after K. Esayan" CJSC
View on map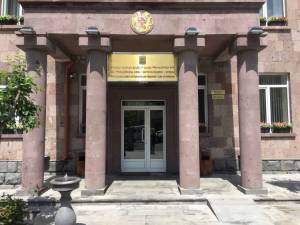 The form of medical aid and services is out-patient and in-patient.

The in-patient service includes neonatal, gynecological, reproductivity, anaesthesiology, perinatal reamination services, and in-patient and and out-patient services include gymecological, laboratory disgnistics (clinical, biochemical, cytological, serological).
The out-patient service includes pre-medical aid, general medical prcatice, general perinatal-gynecological practice, neurological, dermatological, gastroenteric, X-ray, fluorography, ultrasonic diagnostics, physiotherapeutic (medical massage), functional diagnostics, oncological, cardiological, venereaological, tuberculosis, infectious diseases, ophthalmologic, urological, sexopathological, therapeutic stomatology, stomatological surgery, ear, nose, throat, traumatology, general surgical services.
Director: Anna Sisoyan
Address: 7/1 H. Nersisyan str.
Tel: (010) 28-63-20
E-mail: karlen-esayan@mail.ru